Herdade da Hera Eventos e Serviços Lda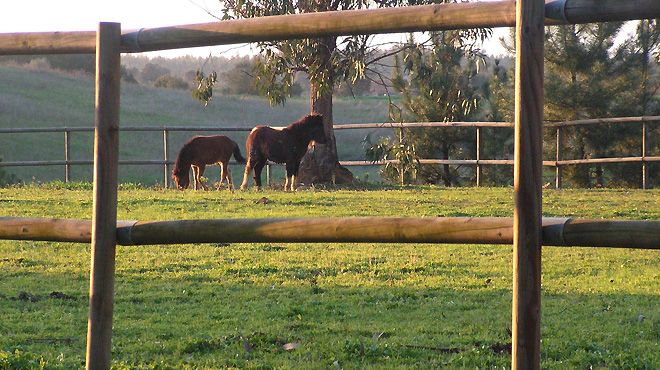 Herdade da Hera Eventos e Serviços Lda
The Herdade da Hera is a family farm, which has about 6 ha, shaded with eucalyptus and pine. It has farm animals, a small vegetable garden and a wonderful view. In the atelier, children can be creative, from painting, sculpture, woodwork, cardboard... An opportunity to learn how to paint with spray can and be a real "King of Graffity"! Or get to know our ponies and horse and treat them, walk and laugh with them. Then you can taste the homemade bread that is a delight. Here the visitor is in family and can feel the peace and harmony.
Contacts
Address:
Rua Principal 2-B Póvoa de Manique
2065-381 Manique do Intendente / Azambuja
Telephone:
+351 263 489 289
Bike hire
Ballooning
Horse-Riding
Birdwatching
Nature watching
Orienteering
Paintball
Walking
Trekking
Activities accessible to people with disabilities
Already available for booking our first tipi tent in Glamping concept.
Registration No.
: 158/2014
---