The Urban Sketchers on the Alentejo and Algarve Trails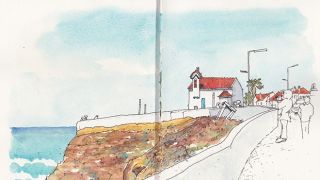 Sketch Tour Portugal invited two sketchers who enjoy walking tours to call attention to the Alentejo and Algarve trails. Linda Toolsema, from The Netherlands, was welcomed by Pedro Cabral, a Portuguese, and together they discovered the less well-known paths in the two regions.

In Alentejo, the Rota Vicentina network of footpaths enables you to choose from a number of sections and types of landscape, which is very challenging for the sketchers. Linda and Peter tried the Historic Path, which goes from Santiago do Cacém to Cabo de São Vicente, and the Fishermen's Trail, which connects Porto Covo to Odeceixe.

Arriving at the southern end, they followed the Via Algarviana as far as Alcoutim, which is regarded as km 0 of this great route through the Algarve. From there they continued along the Guadiana River to Beja, on the way back to Lisbon.
They were delighted by the villages and small towns with white houses that they passed through. In these places where traditional crafts and customs still survive, they found a generous welcome and had the chance to taste the local dishes, treasures of a journey through a genuine and authentic Portugal.

ROTA VICENTINA
Pego das Pias © Pedro Cabral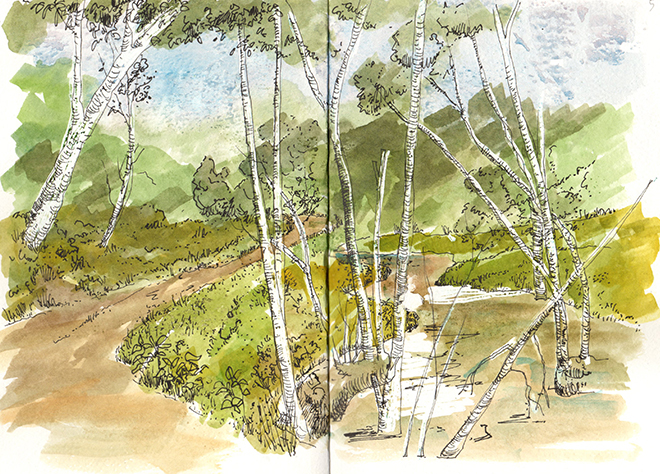 Rio Mira © Linda Toolsema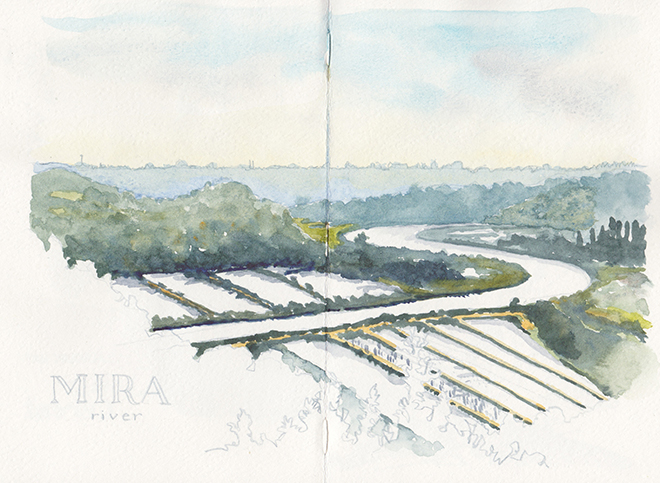 Zambujeira do Mar © Linda Toolsema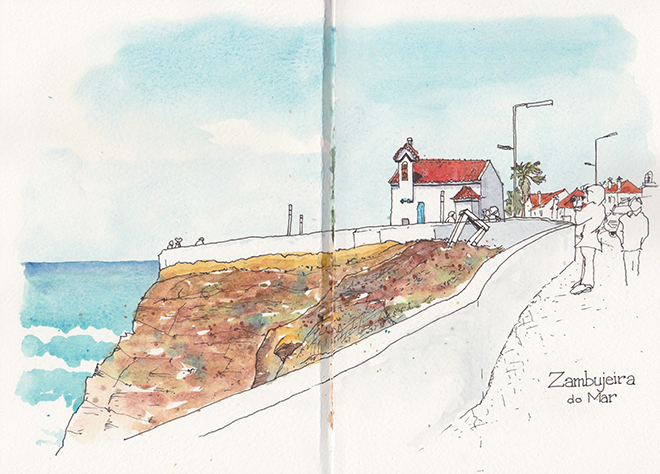 Azenha do Mar © Pedro Cabral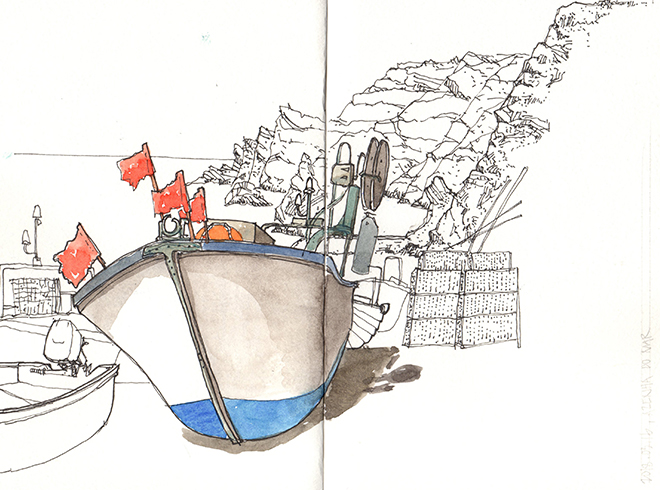 Odeceixe © Linda Toolsema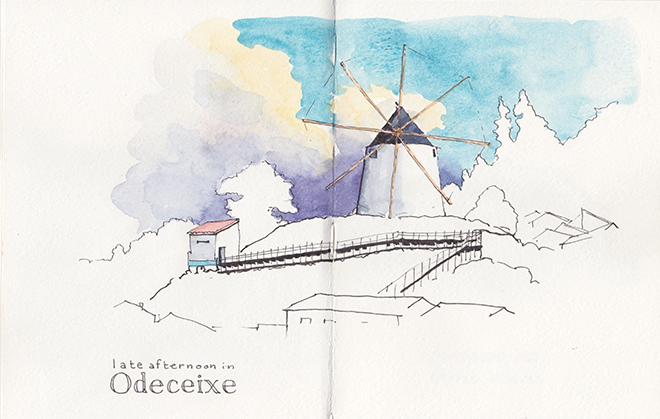 VIA ALGARVIANA
Casas Baixas © Pedro Cabral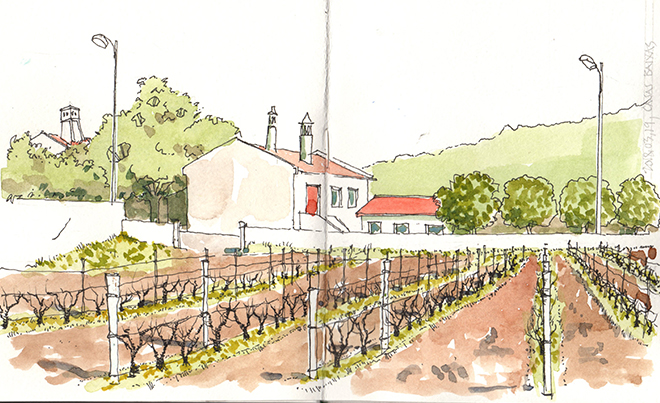 São Bartolomeu de Messines © Linda Toolsema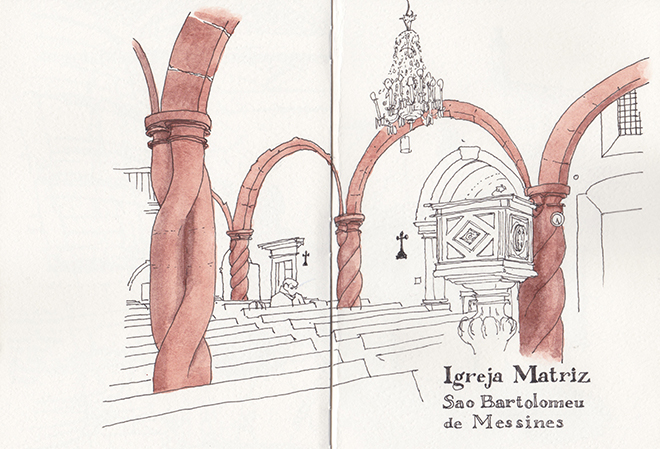 Alte © Pedro Cabral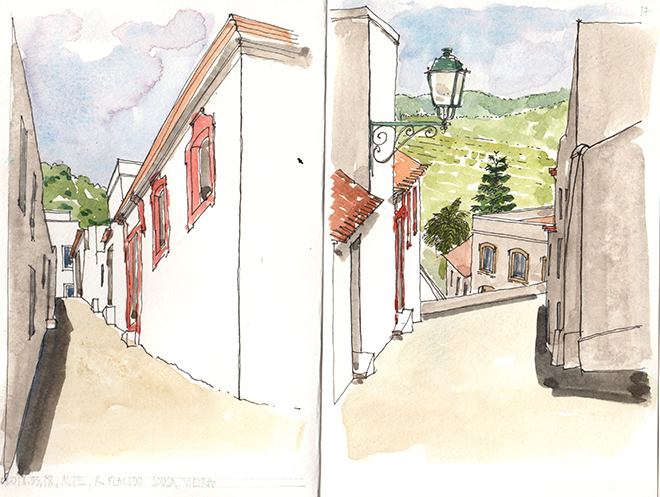 Alcoutim © Linda Toolsema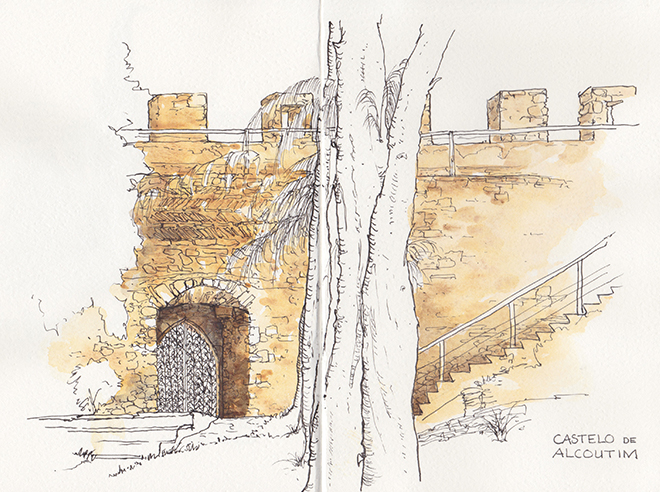 Mértola © Pedro Cabral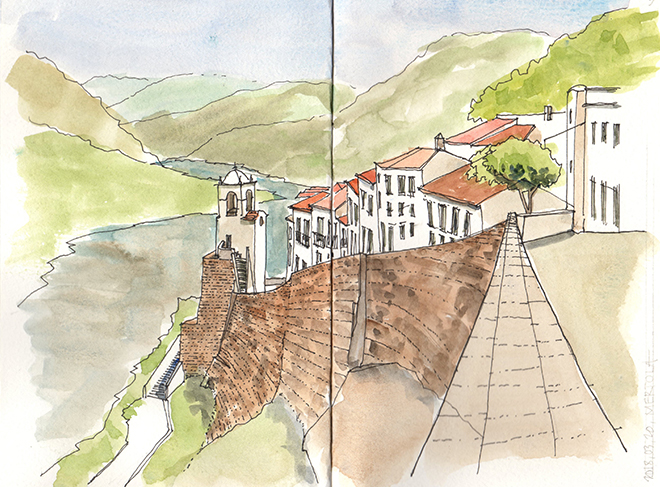 © Linda Toolsema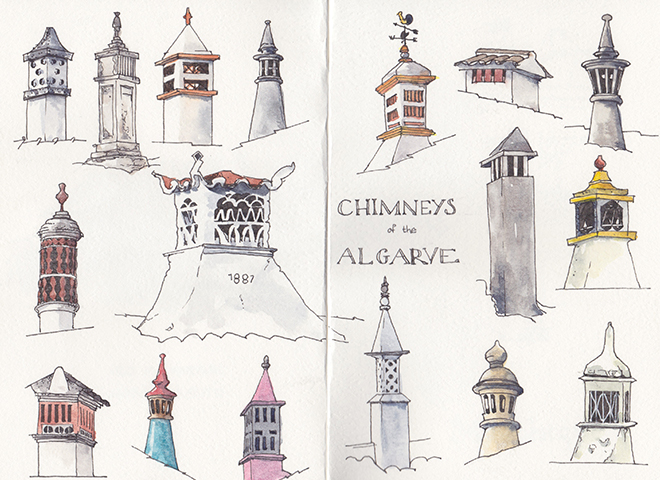 © Pedro Cabral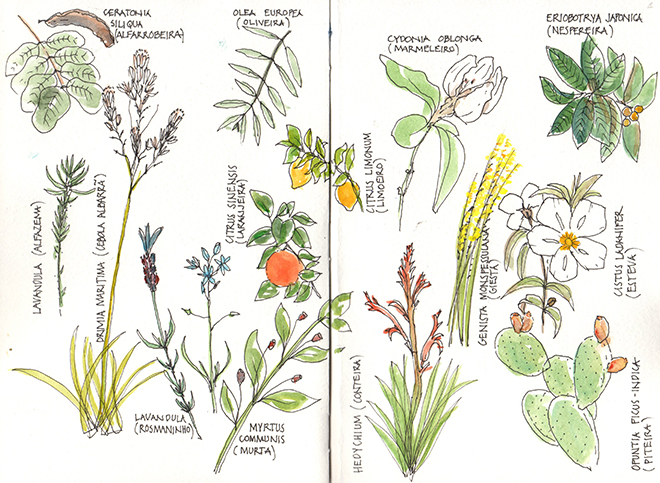 © Linda Toolsema

---