Casa do Cabeço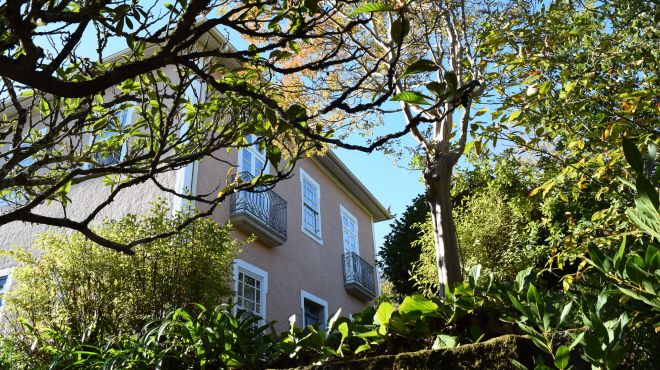 Casa do Cabeço
Type of accommodation
Local accommodation
Category:
Lodging establishments
At the feet of Cabeço do Neve in the Caramulo Mountain Range, Casa do Cabeço was built in 1937 by a wealthy local family as a country house where to relax and spend their free time. Recently refurbished, it has maintained much of the old world charm and all its character whilst catering to modern comforts.

Set amidst a flat top hill or Cabeço and surrounded by a lovely mature tree garden with beautiful granite walls, the views from the house are splendid.

The surrounding region deserves to be explored for its landscapes, historical sites, food products and a variety of curiosities. In fact, the small villages around the area maintain a close relationship with nature and the past.

The concept behind Casa do Cabeço is deceptively simple: Tranquillity, authenticity and quality of life are in effect the basic pillars.

Escape daily routine and enjoy the magic of nature in our amazing surroundings!!!

Contacts
Address:
Rua da Portela 30, Falorca, Castelões
3465-127 Tondela, Viseu
Telephone:
+351 965 660 895 / 965 660 678
Internet Access
Central heating
Gay friendly
Number of beds
: 4
Number of rooms
: 4
Number of rooms with private bathroom
: 4
Shared rooms
: 4
Breakfast
Canteen
Smoke free
Terrace
Internet access in room
Heating in room
Accessible route to the entrance:
Accessible entrance:
Accessible circulation inside:
Guiding price
: $$$ (60€ - 90€)
Dogs are welcome / Garden/ Shared lounge with games, books, satellite TV and DVD player
Registration No.
: 58967/AL
---