AzorBus, Lda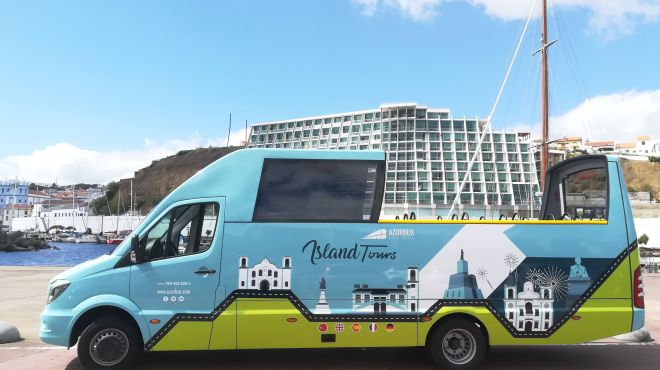 AzorBus, Lda
Tours and Other Tourism Services
AzorBus is a company that provides several tourism activities services with the purpose of promoting the History, Culture, and Nature of Terceira Island. For that, it has a convirtable bus with 22 seats.

Among its services is to highlight the Angra do Heroísmo City Sightseeing Tour - an audio-guided circuit in 5 languages: Portuguese; English; Spanish; French; and German.

Besides that, there's the AzorBus store, which is certified by Azores brand, being a great place to find many azorian products.
Contacts
Address:
Rua da Sé, 190
9700-191 Angra do Heroísmo
Telephone:
+351 969 668 829
Tourism Circuits
Enotourism and Gastronomy
Boat Trips
Guided Tours
Other Activities
Support products/services available:
Registration No.
: 44/2018/RAA
---