#emcasa GUESTHOUSE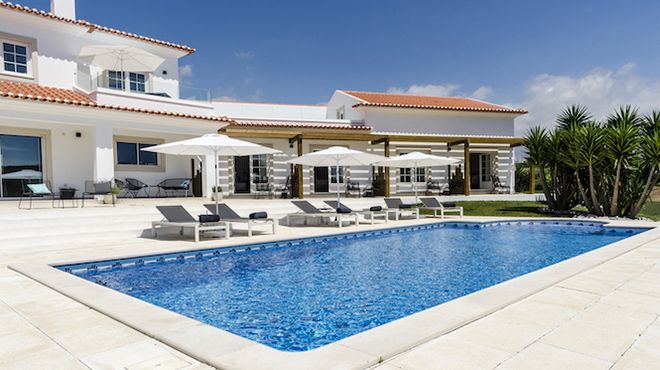 #emcasa GUESTHOUSE
Type of accommodation
Local accommodation
Category:
Lodging establishments
Inspired by international guest houses and some of the finest boutique hotels across the globe, our objective when we created emcasa was to craft a very special place. It's a feel-good retreat for influencers, free spirits, aesthetes – and for anyone longing to get away from it all for a few days high above the cliffs, in the midst of natural green forests, gentle hills, quaint villages and infinite sea and sky. Small, elegant and entirely exceptional: with just four rooms and two suites (planned summer 2020) our #emcasa GUESTHOUSE is an intimate and individual hideaway for the discerning.
Contacts
Address:
Rua 8 de Dezembro, 47
2530-022 Atalaia / Lourinhã
Telephone:
+351 939 925 813 / 932 073 635
Internet Access
Central heating
Central air conditioning
Bar
Gay friendly
Laundry service
Number of beds
: 4
Number of rooms
: 4
Number of rooms with private bathroom
: 4
Breakfast
Swimming-pool
Smoke free
Internet access in room
Air conditioning in room
Steel safe in room
Heating in room
Television in room
Bike friendly
Outdoor parking
Accessible route to the entrance:
Accessible entrance:
Accessible circulation inside:
Guiding price
: $$$$ (>90€)
Credit cards accepted
Registration No.
: 75001/AL
---