3 Rios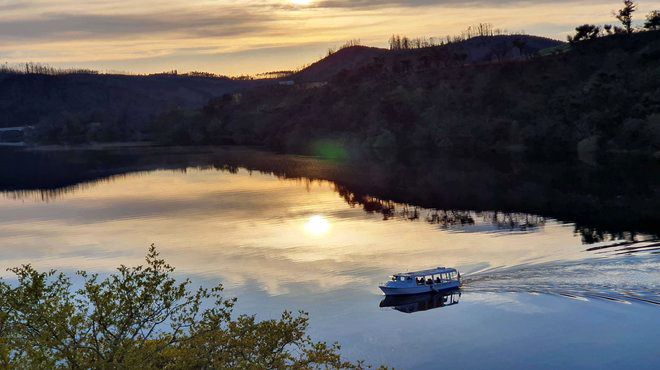 3 Rios
3 Rios is a tourism entertainment company registered under the number of RNAAT 220/2014 of Turismo de Portugal, based in Santa Comba Dão, specifically in the Industrial Zone of Guarita Lot 13.It is our mission to promote the region, knowledge, history, crafts, gastronomy, and natural landscapes along the three rivers: Criz, Dão, and Mondego. By partnering with local small and medium-sized businesses, 3 Rios aims to create a range of offer and response to all people who request our services.

Aguieira Dam Cruises, Raiva Dam Boat Trips, 4 × 4 Tours, Paintball, Canoeing, Stand Up Paddle, Pedal Boats, we aim to offer a wide range of services to those visiting our region.

Contacts
Address:
Zona Industrial da Guarita Lote 13
3440-457 Santa Comba Dão
Telephone:
+351 916 040 817 / 914 912 837
Kayak
Paddle surf
Paintball
Boat Trips
Off-roading
Possibility of holding events such as birthday parties, bachelor parties, theme parties on board the boats and with all other activities promoted by 3 Rios.
Registration No.
: 220/2014
---