Entertainment in Madeira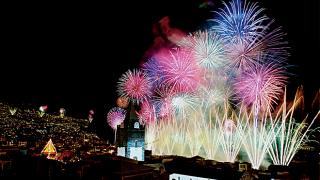 Madeira is a destination rich in entertaining events, with a programme full of shows, festivals and exhibitions.

This archipelago, with its unique natural landscape and known for its eternal spring climate and exuberant vegetation, is not just an exceptional place for relaxation. In Madeira, you can enjoy a wide range of cultural and sports activities and many popular feasts, from January to December, with plenty of opportunities for recreation and for appreciating all that the islands have to offer. The local population is always enthusiastic about these events too, and they are in themselves reason enough for a visit, making your holiday truly unforgettable.

Top of the list are the Carnival celebrations which, for five consecutive days, decorate the streets of Funchal with lights and flood them with music by brass bands and Carnival parades spreading high spirits across the city. It is virtually impossible not to be affected and join in the parade with the locals.

Spring in Madeira has place of honour, and its highlight is the Festa da Flor (Flower Festival), held every year in Funchal after Easter. Dozens of floats, bedecked with a plethora of indigenous flowers give off soft fragrances into the air as they parade through the city streets for the great Flower Pageant.

In the Festival of the Atlantic, in June, entertainment and culture go hand in hand to turn Madeira's capital into a vast stage. There are concerts every Saturday evening, in which the splendour of fireworks combines seamlessly with the music, offering unique moments of joy and colour.
---