Fado, music of the world and world heritage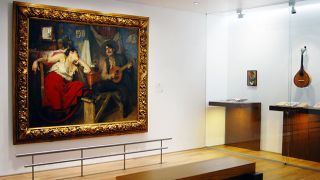 A shawl, a Portuguese guitar, a voice and heartfelt emotion. This simple image could describe Fado, a recognised symbol of Portugal, and a music of the world that is genuinely Portuguese.

At its heart is sentiment, lost love, longing for a departed one, everyday life and triumphs. After all, the vicissitudes of life provide endlessly inspirational topics.

They say fado is fado, that it is ingrained in the Portuguese soul, with no distinctions to be made. Even so, some dare tell a professional from an amateur singer. Professionals earn a living from their voice. Amateurs sing the Fado also known as vadio (vagabond), and this has different qualities, although longing is still present as a main leitmotif. Making a comeback in Lisbon's working-class districts, fado vadio singers are never invited… they invite themselves and do not have a set repertoire. In Coimbra, fado has particular characteristics and is sung by students.

In 2011, UNESCO granted Fado World Heritage status, as an urban Lisbon song symbolic of the city and the country.

To learn all the details, the best is to pay a visit to the Fado Museum in Alfama, one of Lisbon's historic districts. Housing a vast collection, gathered from hundreds of bequests, you can get acquainted with the history of Fado from the first quarter of the 19th century to modern times.

The house where Amália lived, today converted into a museum, is also in Lisbon, close to Madragoa. She was the most charismatic of all fado singers who took the fado across borders to the great European halls. A singer with a striking presence on stage and a natural instinct for spectacle, we owe her the classic image of the black dress and shawl.



---