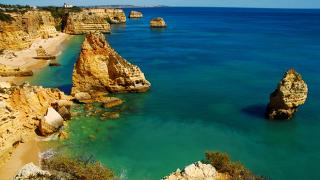 Our long coastline is bathed by the Atlantic ocean, which brought Portugal closer to other peoples and cultures. For company, there is bright sunshine that turns the skin golden and warms the soul.

The sun fills the fine white sands of our beaches with light and joy. Whether they are immense stretches of sand as far as the eye can see, or little coves sheltered by rocks, each beach has its own dazzling and surprising beauty. Some are crowded, with lots of entertainment, while other remain deserted and unexplored, holding secrets waiting to be unveiled... there's always something for every taste and state of mind, whether it's to stretch out and relax on the sand, take a walk by the sea, to enjoy a date or to have fun and party the night away.

But despite their many differences, the beaches do have something in common: their quality, demonstrated by the large number of EU blue flags awarded each year, certifying their excellent conditions and amenities.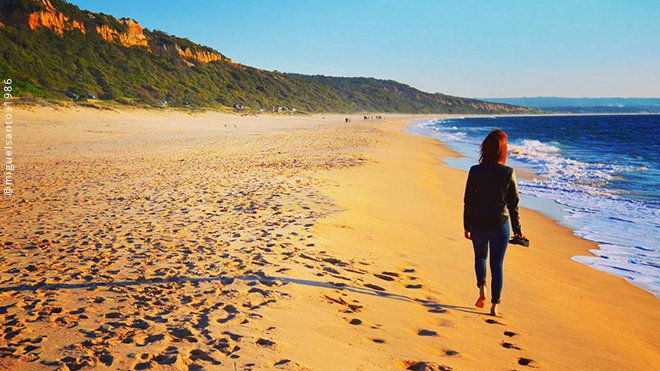 Photo: Lisboa ©miguelsantos1986

The clear waters of the sea also have different moods. Some beaches have quiet, peaceful seas, especially in the Algarve, which even in the winter is a great holiday destination; others have livelier seas, with waves that are just right for various high adrenaline sports.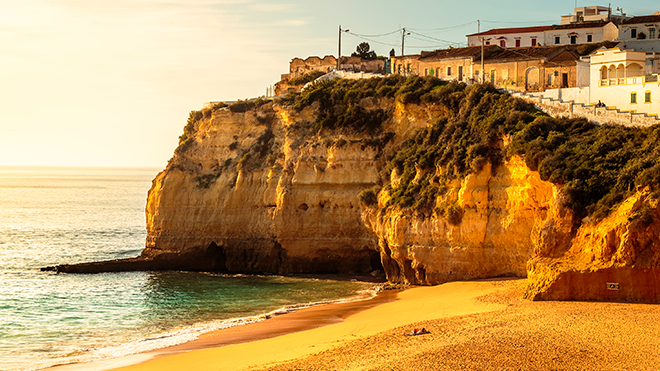 Photo: Algarve ©Shutterstock

Many hotels and resorts enjoy stunning views of the ocean and are the perfect places to relax and enjoy their genuine hospitality. In addition, you can sit at a restaurant table to savour the delicious Portuguese cuisine, also tempered by the sun and the sea.
---
---

Best of Algarve
The climate - with over 3,000 hours of sunshine per year and a low annual average rainfall, the Algarve enjoys mild weather throughout the year, which is certainly a big attraction for visitors, both (...)
---
The best beaches
An extensive coastline with soft golden sand on every beach, a long summer and plenty of sunshine all year round make Portugal an obvious choice as a holiday destination.Comments and reports in the (...)
---

The Algarve beaches
From long, sandy beaches protected by golden cliffs to small bays nestled between rocks, the Algarve has beaches to suit all tastes. What they have in common is the offer of a perfect holiday in the (...)
---

Algarve: beaches from one end of the coast to the other
The Algarve coast begins in the Natural Park of Costa Vicentina, an extension of the Alentejo coast. Between Odeceixe and Sagres you hardly seem to be in the Algarve, such are the differences between (...)
---