Aljezur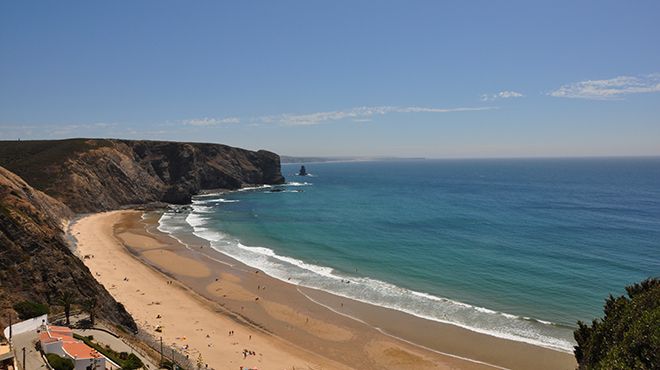 Aljezur
Bordered by the sea and by the mountains, the municipality of Aljezur reflects this dual influence in its landscapes. The coastline is marked by high cliffs where sand and dunes nestle, while the inland territory is a succession of horizons covered in vegetation. Between both, fertile valleys and moors maintain the tradition of cultivation. Travelling through the municipality is an opportunity to recover tranquillity and rediscover silence.

Aljezur is a small town on the Vicentine coast with houses typical of the Algarve's rural architecture, where coloured window openings and platbands enhance the white façades. The winding, narrow streets of the town transport the visitor to the distant times of the Arab medina.

At the top of the hill, the castle walls are a reminder of its historical past, a symbol of the fighting between Moors and Christians. In the 10th century, the town of Aljezur would have been almost an island - hence its Arabic name al-Yazira (the island) -, bordered by the Ribeira de Aljezur, which was once a river port for the old Almoravid Empire.
---
---