Museu e Estação Arqueológica do Cerro da Vila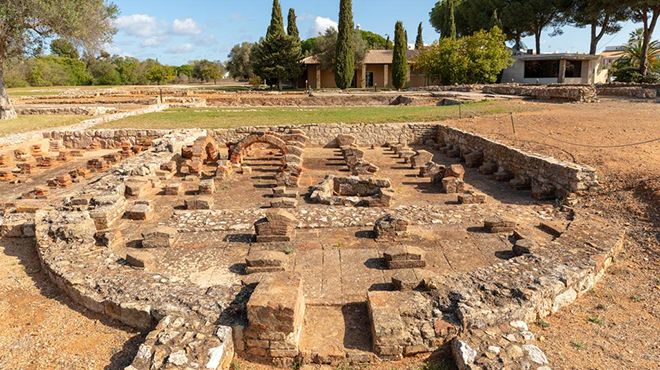 Museu e Estação Arqueológica do Cerro da Vila
A visit to Cerro da Vila Museum and Archaeological Site is a 5000-year journey through the history of humankind.

The route through the ruins provides an immersive experience of a typical Roman maritime villa (c. 1st – 5th AD). Inside the villa are mosaics, luxurious fountains (domus), public and private baths, fish sauces factories, funerary monuments (columbaria, inhumation graves) and highlights the existence of a fluvial port serving as a trading post.

In the museum, the temporal incursion begins with an on-site appreciation of the graves unearthed in Vinha do Casão cemetery, Vilamoura, Algarve (c. 12th – 10th BC), in a period that the south of the Iberian Peninsula focused their economy on the exploration and production of bronze metal.
In this time travel, demand goes through the Roman (c. 1st – 5th AD), and Islamic (c. 8th – 12th AD) period. Archaeological artefacts related to architecture, sculpture, commerce and death are shown, with many of them being unique in Portugal.
Contacts
Address:
Av. Cerro da Vila
8125-403 Vilamoura
Telephone:
+351 289 312 153
9.30 am-12.30 pm / 2pm-6pm
Closed: Saturday and Sunday
Disabled access
Accessible route to the entrance:
Accessible entrance:
Reception area suitable for people with special needs
Accessible circulation inside:
Accessible areas/services:
Suitable for families.
Distance – 5min walking from Marina de Vilamoura / accessible by car.
---