Ponte da Barca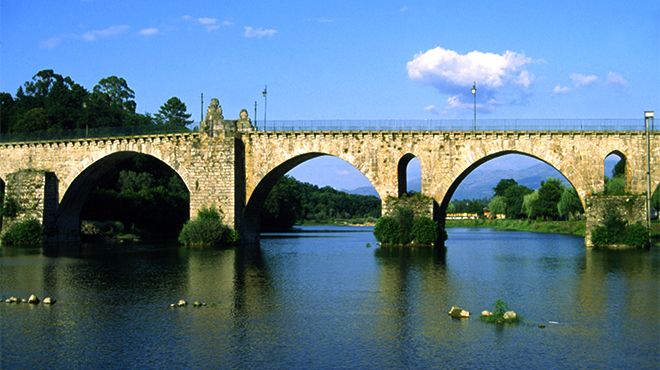 Ponte da Barca
Situated in a luxuriant green region by the banks of the River Lima, Ponte da Barca is thought to have taken its name form the boat (barca) that connected the two banks before the bridge (ponte) was built in the fifteenth century. Previously, this region was known as Terra da Nóbrega or Anóbrega, which is thought to derive from the Roman name "Elaneobriga".

The town´s historical centre has a number of manor houses (some of which have been adapted to provide accommodation for tourists), as well as some beautiful monuments dating from the sixteenth to the eighteenth century. These are well worth careful investigation, just like the surrounding area, where two monuments of special interest are the thirteenth-century Romanesque church at Bravães and the castle at Lindoso (again from the thirteenth century), which played such an important role in the defence of the region.

Ponte da Barca belongs to the vinho verde demarcated wine region. Part of the municipality is included in the Peneda-Gerês National Park, which has excellent facilities for sports and leisure activities.
---
---