Palmela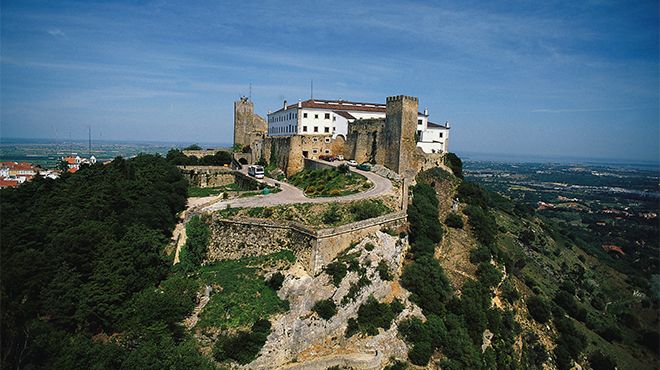 Palmela
This town, located on one of the foothills of the Arrábida mountain range, has over the centuries attracted the various peoples who have passed through the Iberian Peninsula.

It is believed to owe its name to the Romans, specifically to a praetor called Palma, while the Arabs were responsible for building the castle at its highest point, from where it dominates the whole of the area between the Sado and Tagus Rivers, and even the Sintra mountain range can be seen.

This explains its importance at that period for reasons of military strategy, just as nowadays it is one of the best belvederes in the entire district.

Palmela was recaptured from the Moors by Dom Afonso Henriques, the first King of Portugal (12th century), with the aid of the Knights of the Order of São Tiago (St. James), whom he rewarded by donating these lands for settlement and defence. In the 15th century a Convent was founded inside the Castle, which served as the headquarters of this Religious and Military Order, and is currently a country-house hotel.

Palmela is also an important wine-growing region, producing excellent table wines and a fortified wine called Moscatel of Setúbal. This is the origin of the town's most important celebrations, the grape harvest festival that takes place at the beginning of September and includes processions, performances and the release of bulls.
---