Santuário de Nossa Senhora da Abadia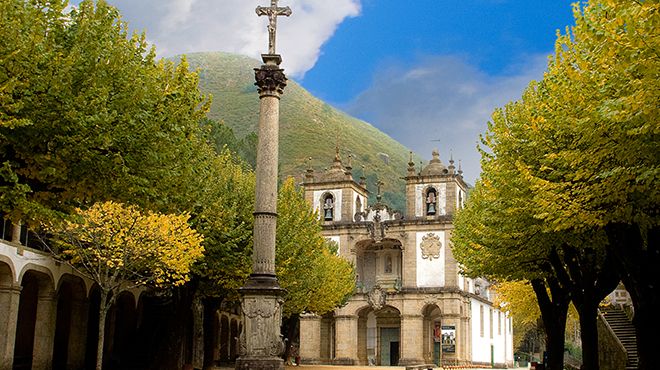 Santuário de Nossa Senhora da Abadia
A Marian shrine in the idyllic Gerês landscape.
Considered by many to be the oldest Marian sanctuary in Portugal, originally built between the 7th and 8th centuries but which no longer exists, a subsequent sanctuary was erected in the same spot in the 17th century, endowed with a number of characteristics similar to those of Bom Jesus of Braga: a sacred route with eight chapels representing the life of Christ and the Virgin, arranged along a steep path amid leafy trees, the chirping of the birds and the murmur of the local stream. In front of the church are the cross and two buildings: the house of pilgrims' offerings, and the old quarters where pilgrims once spent the night, and which presently houses the Museum of Sacred and Ethnographic Art of the Confraternity of Our Lady of the Abbey.
Baroque in style, the church has three naves, separated by full arcades set on Tuscan columns. In the side aisles, one can admire several altars, all very well decorated and preserved by the local parish. The imposing central altar is accentuated by its images and its gilt carving. There is also an organ dating from the late 18th century. On the facade, rebuilt in 1725, the towers made with granite and the balcony adorned with Renaissance tiles from which mass is celebrated for pilgrims and sojourners, especially at the festivals on the last Sunday of May and on August 15th, the day of the Assumption of Our Lady.
In the immediate vicinity you can admire the cave where Friar Lourenço and his companion Paio Amado found the image of the Virgin hidden in the 8th century by the primitive hermits of the Monastery of the Mountain during the Arab invasion. There is also a museum and several picnic parks.
Contacts
Address:
Santa Maria de Bouro 
4720-643 Vilela (Amares)
Telephone:
+351 253 371 197 / 938 039 504
---