Cycling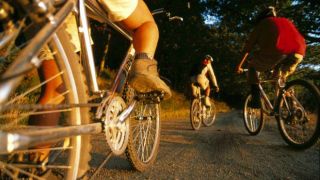 Exploring Portugal by bike is a unique experience. You can take it at your own pace, sensing the aromas and sounds that might otherwise pass unnoticed. Whether you choose the sea at your side, to go up and down mountains, or to meander through the towns and villages, the options are endless! Just get pedalling!

With a pleasant climate, without great extremes of temperature, and a sun that shines throughout the year, Portugal offers lovely conditions to be explored by bike. Within a few kilometres, you can go from the hills to the beach, from the hustle and bustle of the city to the peacefulness of the countryside since, in Portugal, there's a great diversity of landscapes within a short distance of each other. And it's even easier to make the necessary detours by bike to get to those places where the views are absolutely breath-taking.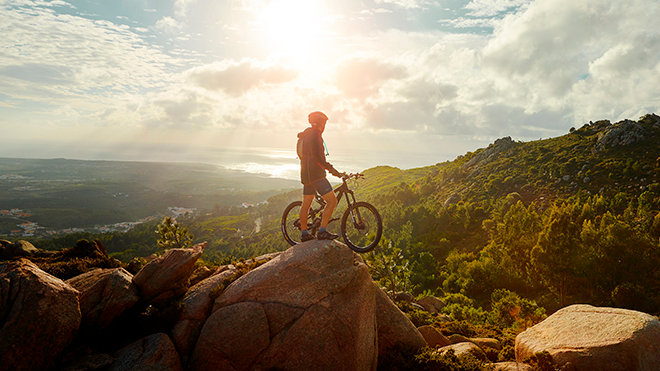 Photo: Lisboa Região © Yves Callewaert

A variety of routes enables you to have several experiences – from the road to the mountain trail, for touring and mountain bikes, quietly sauntering along or tackling more challenging trails that push adrenaline levels to new heights. Many itineraries are geo-referenced, and are available in podcasts or using smartphone apps. But even when you can't access the roadbook, there are always friendly people available to help you find your way.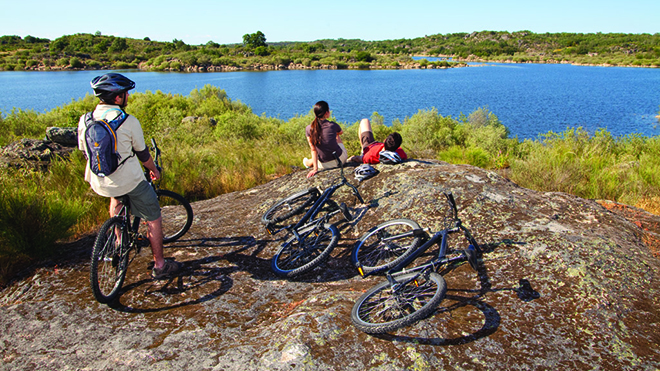 Photo: © Turismo do Alentejo

There are increasingly more cycle paths in Portugal. Along the coast, in natural parks and forests, and in towns, there are many signed cycle routes, as well as service areas and specific stores for cyclists. Some hotels are also equipped for cyclists, with all the services necessary for them to rest and for their bike, so that everything always works perfectly. It is even possible to combine cycling with public transport, and so increase your opportunities for touring the country.

If you don't have your own bike with you, you can hire one for short trips or for a longer period. In many cities, bicycles are available free of charge - a healthy and green way to spend a day discovering the city's attractions.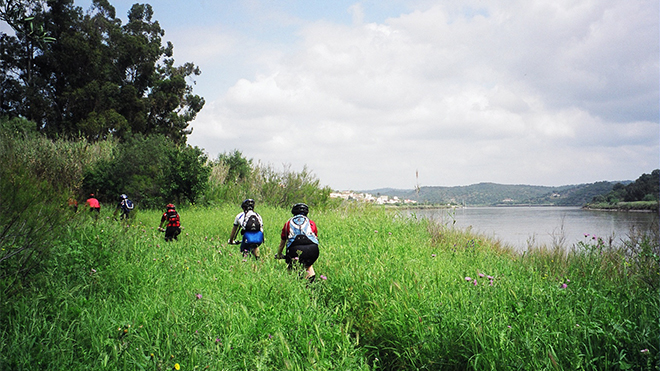 Photo: © Caminhos da Natureza/Portugal Nature Trails

For those who want to get to know Portugal by bike with the convenience of an organised trip, there are several companies that offer package programmes where everything is included. From the best hotels to expert guides, from restaurants where the food tastes more authentic to visits to monuments and museums, there are packages for all tastes. And those who prefer to be independent can opt for "self-guided tours" and travel alone, without a guide or schedules, but taking advantage of the support services that they find more convenient. In short, a holiday with plenty of exercise but no worries!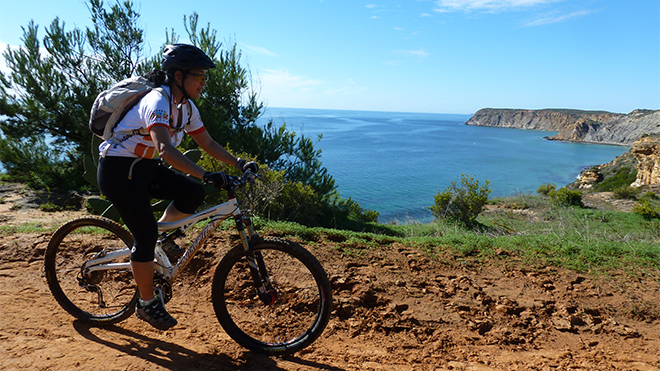 Photo: © Caminhos da Natureza/Portugal Nature Trails

It is also possible to combine bike tours with other nature activities such as horse riding or observation of flora and fauna. In this way, it's possible to enjoy more experiences that give you a better opportunity to get to know Portugal's many charms.
More infomation in:
www.portuguesetrails.com
---