Coastal Ecovia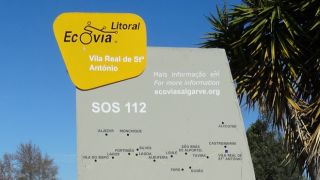 At around 214 kilometres in length and offering direct access to a number of beaches, the Coastal Ecovia runs from one end of the Algarve to other, through a green corridor connecting Cape St Vincent to Vila Real de Santo António. Spend some time on this trail and discover places of great beauty and tranquillity in the busiest part of the Algarve.

This Ecovia is part of the European network EuroVelo, a network of cycle routes across the entire European continent, whose Route 1 – the Atlantic Coast Route – stretches all the way from Sagres in the far south-west of Europe all the way to North Cape in Scandinavia. Comprising five stretches along already-existing cycle routes, country trails and, in some cases, tracks running parallel to the EN125 National Road, the Ecovia provides an opportunity to discover magnificent scenery along the coast.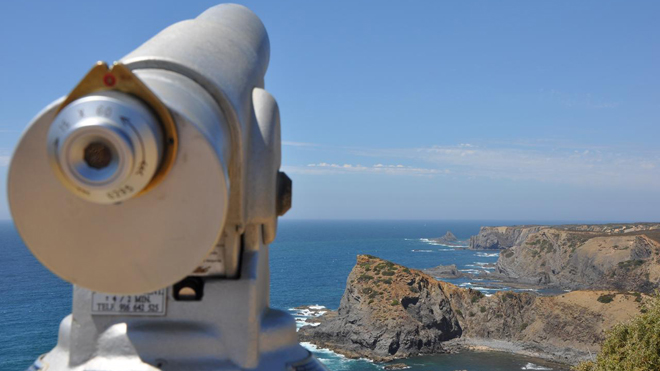 Photo: Sagres ©ATA/Pedro Reis
The starting point is next to Cape St Vincent, and this is also where the Ecovia connects to the Via Algarviana that crosses the region through its interior. This area, in the very heart of the Costa Vicentina Nature Park, is one of the prettiest parts of the Ecovia. The sheer, majestic cliffs, and particularly Sagres Promontory, afford sublime views that become increasingly enchanting as the day wears on and the sun sets into the sea.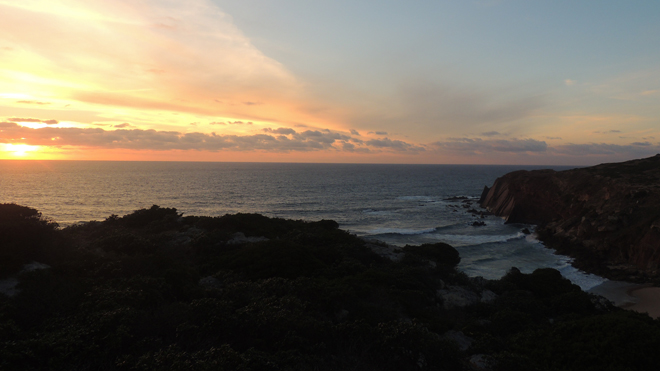 Photo: Sagres ©Megasport
Start your journey along this initial stretch, which takes you slightly inland via Vila do Bispo, Raposeira and Figueira before returning to the coastal fishing villages of Salema and Burgau. This section of the route finishes in Lagos, famous for its beautiful beaches and sea caves, which are well worth exploring on a boat trip.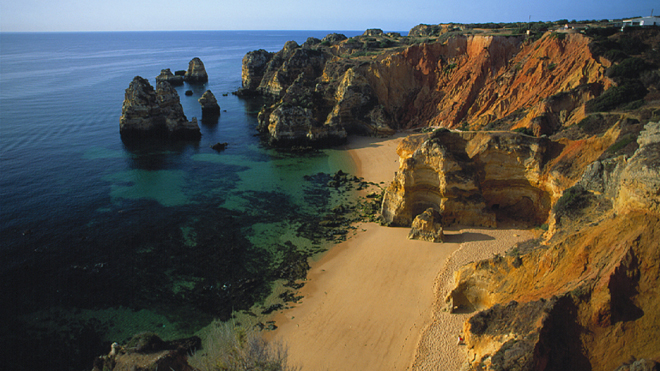 Photo: Lagos ©José Manuel
The second stage connects Lagos to Albufeira and runs alongside the Alvor Estuary, a lagoon area that shelters many species of birds. Portimão, replete with shops, bars and restaurants, is another place that you can visit along the route, which also goes through Ferragudo and Lagoa, and alongside the seashore in Armação de Pera.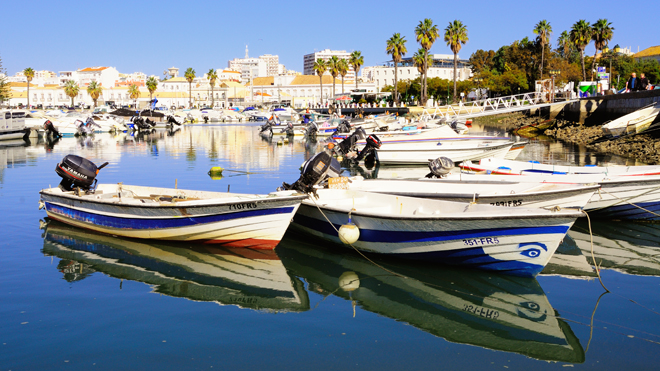 Photo: Faro ©TdP/RR

The third section of the Ecovia starts in Albufeira, famed for its buzzing nightlife, and takes you through Olhos de Água and Vilamoura, and then along the seafront avenue in Quarteira. The route takes you around Vale do Lago and Quinta do Lago, and finishes next to the pleasure harbour in Faro.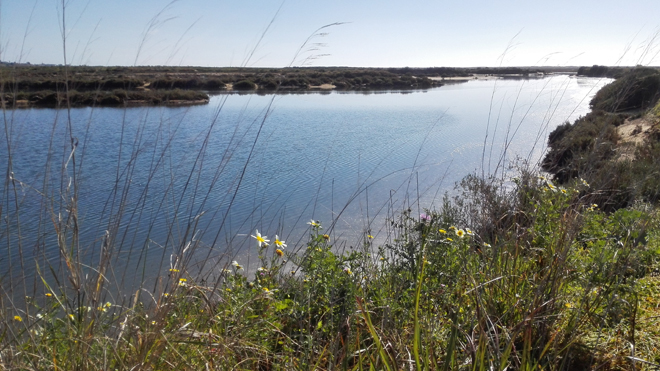 Photo: Ria Formosa - Olhão ©TdP/FM
The great attraction of the next stretch, between Faro and Tavira, is the Ria Formosa. The route takes you through Olhão, Fuzeta and Santa Luzia, where you can find some good places to recharge your batteries and sample some of the delicacies from the sea, such as octopus or razor-clam rice.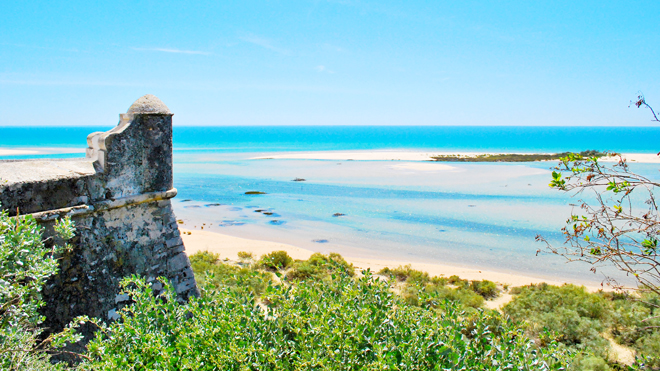 Photo: Cacela Velha ©Odiana

The final section begins in Tavira, the city with 37 churches, and takes you to Cacela Velha, where a stop to admire one of the best views over the Ria Formosa is an absolute must. Other places you will encounter along the way to Vila Real de Santo António include Manta Rota, Altura and Monte Gordo. And it is here, next to the former customs building in Vila Real de Santo António, that the Coastal Ecovia ends. Or perhaps it is just the beginning of a new expedition, since this is starting point for the Guadiana Grande Randonnée, which could take you on another Algarve adventure…
---