River beaches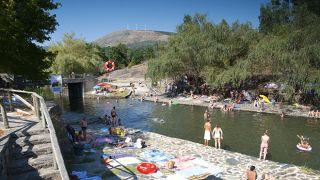 In the heat of summer, those who are looking for a different holiday in the middle of nature but don't want to give up going for a swim can exchange the salty sea for the calm, fresh waters of the Portuguese rivers.

The river beaches are the ideal solution for those who are looking for places to cool off and that, at the same time, offer peace and tranquillity in a setting surrounded by forest green. The concern over environmental conditions, safety and accessibility in these locations is demonstrated by the growing number of river beaches with a Blue Flag and by the creation of easier accesses for people with reduced mobility and leisure areas with diversified services.

Along the course of the rivers, between valleys and mountains, there are small paradises, hideaways with natural dams and small waterfalls, where you can enjoy the natural shade of the trees and spread out your towel in the grassy areas, relax and sunbathe.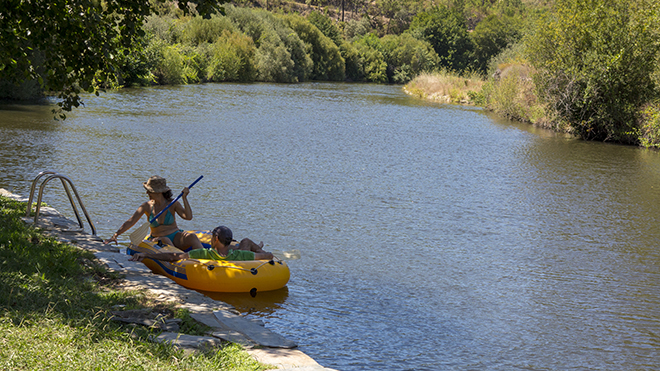 © Aldeias do Xisto (Schist Villages)

If you're interested in more active holidays, you can go on walks or explore bicycle trails and, in this case, the river beaches are ideal for times of relaxation. Some of the beaches are located in protected areas or close to villages that are of interest due to their heritage, where visitors can still find traditional arts and crafts and taste the specialties of local cuisine.

We highlight the river beaches that fly the Blue Flag and are classified as Accessible, which are found from north to south throughout the country, although they are more concentrated in Central Portugal. Here, too, there are more rivers with conditions for the practice of various activities. We suggest that you explore the network of river beaches of the Schist Villages or that you seek out beaches as you travel through the Historic Villages or the Nature Park of Serra da Estrela.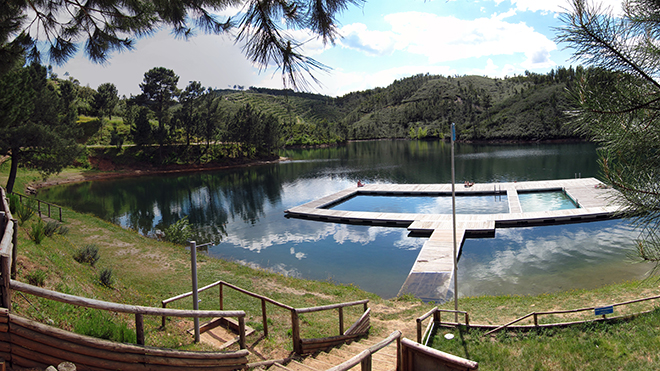 Aldeia do Mato, Abrantes © Aldeias do Xisto (Schist Villages)

In the region of Porto and the North, you can find them in the protected areas of the International Nature Park of the Douro and the Protected Landscape of the Azibo Dam, and along the Lima, Vizela, Coura, Caima and Cávado rivers.

Farther south, in the Alentejo, there are also very good river beaches on the Tagus River, the Mira River, the Tapada Grande Dam and on the Alqueva Lake. In the Algarve, where the ocean beaches are the natural choice for holidays and leisure time, plan a day with a different programme. Discover an Algarve that is not as well known and follow the course of the Guadiana River to Alcoutim, where you'll find the Pego Fundo Beach, which flies the Blue Flag.

To find out more about where the river beaches are located, check out "What are you searching for? / Beaches".
---