Walking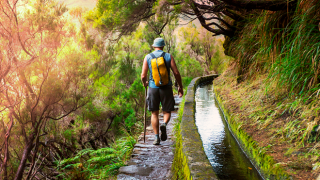 With its mild year-round climate, walking around Portugal is one of the best ways to find those nooks and crannies that otherwise you would never get to know.

Around city streets, crossing fields or strolling along the beach, walking tours could have set starting points and destinations or simply enable you to go wherever the whim takes you, just for the pleasure of walking along and observing whatever comes your way. For guidance, you can use maps, or follow the indications left on the ground by the footsteps of those who have been there before you.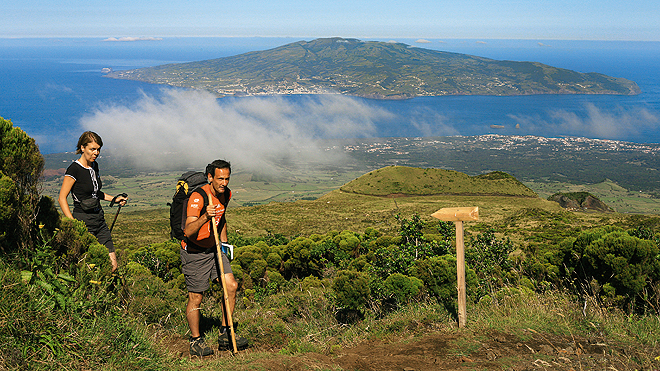 Photo: Ilha do Pico (Açores) ©Veraçor

But there are also signposted footpaths, with approved, well-defined routes that offer security to all who follow them. They are approved by the Federation of Camping and Mountaineering, the body responsible for these matters. According to their length, they are classified as Great, Small or Local Routes. The Great Routes (GR) all cover more than 30 kilometers and some even extend to other countries; they are trans-European, such as the Atlantic Way (GR-E9) which starts in St. Petersburg in Russia and crosses the whole of Europe. Small Routes are less than 30 kilometers long, and are typically set in one municipal area, and Local Routes just cover short distances. Walking is an activity well within the reach of anyone who just needs to follow the signs on the ground to not get lost.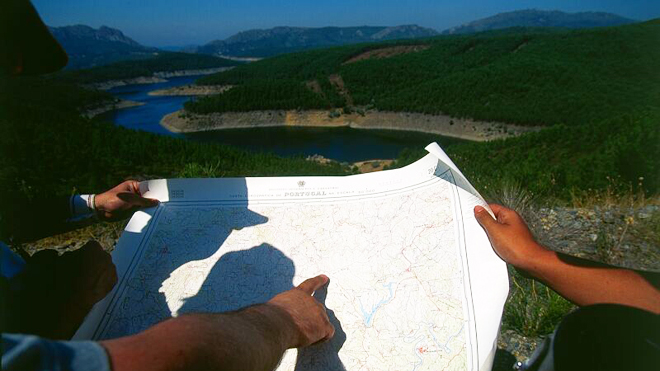 Photo: ©Turismo Centro de Portugal

For added peace of mind you can take other kinds of guide, such as the detailed large scale maps of each area produced by the Portuguese Geographic Institute. Or a traditional compass or other apps available on a mobile phone, as well as guidebooks and itineraries with information to complement what you can see. You can combine your walk with the search for small "treasures", practicing geocaching with the indispensable aid of GPS. Fundamental to all this, though, is that your clothing and footwear should be comfortable and suitable for the climate and the terrain. And as you cannot always rely on the availability of establishments that serve food and drinks, you should bring water and some snacks.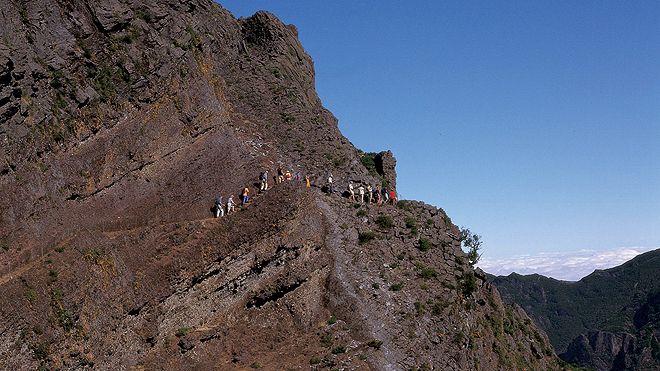 Photo: Pico do Areeiro (Madeira) ©DRT Madeira

It may be possible to participate in an organised activity, following footpaths with experienced guides who have already explored the terrain. They set the pace and lead the way, calling attention to the points of interest and hidden details along the way. There are varied suggested routes that enable you to fully enjoy the walk without worrying about the practical aspects, and to better deal with the efforts needed manage the trip. So when you reach the end of the day, you will be more ready to enjoy the excellent cuisine of each region and the comfort of a fine guest house.


More information in:
www.portuguesetrails.com

---