Thermal Baths in Centro de Portugal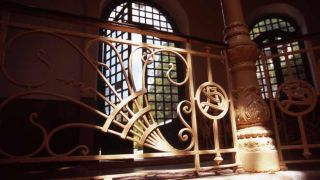 There's nothing better for a breather and an escape from routine than a stay at a thermal baths. And in Centro de Portugal there are many to choose from…

Owing to its geological characteristics, mineral springs abound in this region. The pure waters that rise from the depths of the earth at high temperatures are extremely rich in both chemicals and minerals, and are suitable for various therapies. And if you add good quality amenities, specialist treatment techniques and qualified professionals to Nature's own offerings, you will find an interesting alternative in these spas for a few restful days, combining healthcare with well-being and leisure.

Take the Luso Thermal Baths, for example, founded in 1852, when some of the buildings still in existence today were constructed, where you will find the whole range of modern health resort services. Surrounded by the luxurious vegetation of the Buçaco Mountain, this resort comprises classic balneology, a thermal spa (with aesthetic and water ingestion components) and a medical centre geared towards cardiac and motor rehabilitation. Nearby, just 15km away, are the Curia Thermal Baths, which occupy some 14 hectares. In addition to the thermal facility and the pump room, it boasts many leisure amenities, such as a park with a large artificial lake where you can ride a pedalo, tennis courts and golf courses, and a fitness circuit to help you recover or keep yourself in good shape.

Further south, close to Leiria, the Termas de Monte Real hot springs provide a modern bathing facility integrated into a thermal spa resort. Apart from the hotel, spa and thermal springs, there are also various sports and leisure facilities, like tennis, mini-golf, an artificial lake and country walks.

Unhais da Serra, on Estrela Mountain, is the only mountain spa in the country - the Aquadome. Combining health with prophylaxis and well-being, under medical supervision, you can enjoy a varied range of treatments, from massage to the gymnasium, physiotherapy, osteopathy and many other techniques. As a complement, there is also a wide offer of outdoor activities in the Natural Park for exercising your body and lifting your spirits.

In the heart of the Naturtejo Geopark, the Monfortinho Thermal Baths are located close to the border with Spain, marked by the River Erges. Taking advantage of the waters from the Penha Garcia Mountain, this resort is particularly sought after for skin, digestive and respiratory treatments, and offers physical and spiritual relaxation programmes as well as activities for the whole family.

In the North, near Nelas, you will find the Caldas da Felgueira Thermal Baths. Located in one of the River Mondego valleys, the tranquillity of this spot combines with a variety of cure and well-being rituals, blending perfectly to reset your balance and fight the stress of everyday life. The São Pedro do Sul Thermal Baths have, in turn, a very long history. Evidence has been found of their use by the Romans about two thousand years ago, and it is believed that they were attended by Afonso Henriques, the first King of Portugal, in the 12th century. Currently, they boast last generation thermal facilities and offer multiple treatments to be enjoyed over a weekend or for longer periods.

As you can see, there's no shortage of opportunities and there are still other health resorts to discover. In a region so rich in mineral springs, water sets the tone for a restful time in peaceful and serene settings.
---
---