The Legend of the Cockerel of Barcelos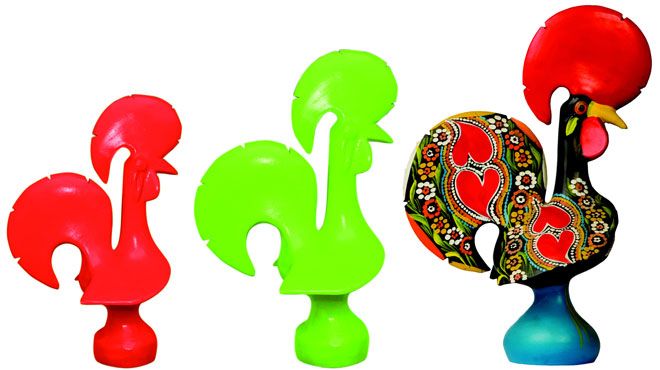 The Legend of the Cockerel of Barcelos
The medieval stone cross that can be seen in the Archeological Museum of the town is related to the legend of the Cockerel of Barcelos

According to the legend, the inhabitants of Barcelos were very disturbed by a crime who's author had not been discovered. One day a man from Galicia, who was suspected of having committed the crime, passed by Barcelos and was arrested. Ignoring his claims of innocence (he said he was on his way to Santiago de Compostela to fulfill a vow), as nobody believed him, he was condemned to be hanged.

Before he was executed, he asked to be taken to the presence of the judge, who was dining with some friends, and once again protested his innocence and nobody believed him. And then he pointed to a roast chicken on the table and exclaimed: "As surely as I am innocent will that Cockerel crow if I am hanged."

And what seemed impossible actually happened. When the pilgrim was being hanged, the Cockerel stood up on the table and crowed. The judged rushed to the gallows and he saw that the knot of the rope around his neck was caught and thus prevented him of being strangled. He was released and sent on his way in peace.

Years later, he returned to the town and built the monument to São Tiago and to the Virgin.

The colorful representation of the Barcelos Cockerel was adopted for many years as the symbol of the Tourism of Portugal.
The Legend of the Cockerel of Barcelos