Birdwatching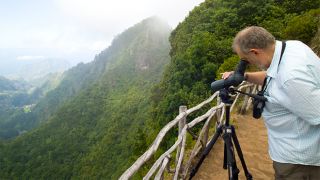 Despite being relatively small in terms of territory, Portugal is regarded as one of the best destinations in Europe for bird watching because it has an excellent concentration of different habitats.

This richness and variety attracts a great diversity of species, with around 330 occurring here regularly, some of which are endemic to the Iberian Peninsula.
On a short car trip you can get from the estuaries and other wetlands to the pseudo-steppe and the steep river valleys, or from the cork oak or holm oak forest to the coast. In the estuary of the River Tejo alone, which is just 20 minutes from Lisbon, it is fairly easy to see over 100 species of birds in a single day!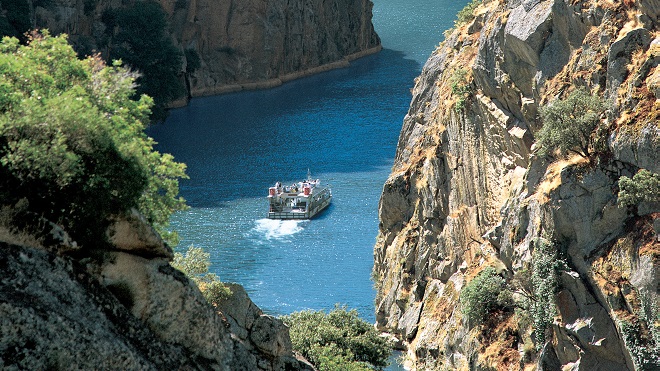 Photo: Douro Internacional © Europarques
Some of the best places to watch birds are in the protected areas, which occupy 21% of the national territory. Whereas in the north, you can take a cruise on the Douro Internacional park to enjoy the beauty of the cliffs where the Egyptian vulture and Bonelli's eagle make their nests, on the Tejo Internacional park walking or cycling tours are a good option to see the black stork or griffon vulture perched on the fossil covered rocks.

Near Lisbon, the Tejo and Sado estuaries boast a great wealth of species and enormous flocks of flamingos and spoonbills are a common sight, colouring the salt pans and marshes.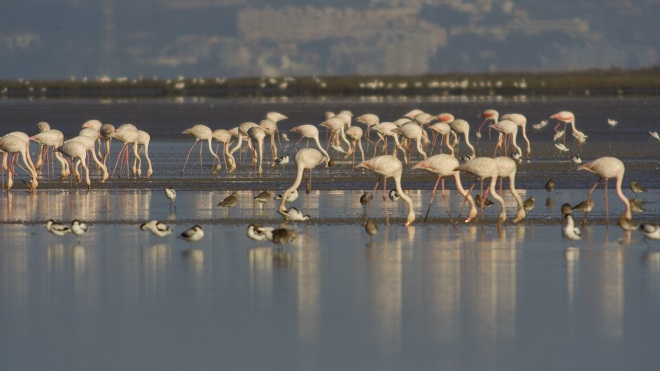 Photo: Estuário do Tejo © Faísca

In the Algarve, you should take a break from sun and sea bathing to get to know the Ria Formosa and Sapal de Castro Marim, two very important wetlands sought out by a number of species of water birds.

And why not fly to the islands in the Atlantic Ocean? The trip is worthwhile since you find birds there that are found nowhere else in the world, for example, Zino's petrel (also known as Madeira's freira) and the Madeira laurel pigeon (or Trocaz pigeon), or the Azores bullfinch (or priolo). Ponta do Pargo, Ponta de São Lourenço and the Desertas Islands in the Madeira Islands, or Pico da Vara on the Island of São Miguel (Azores) are examples of excellent places for bird watching.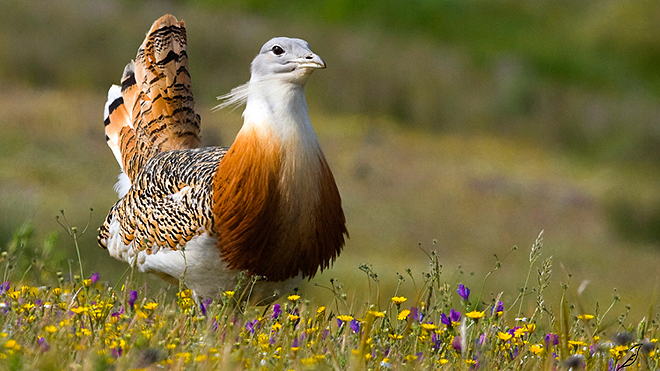 Photo: Castro Verde © João Edgar

Whatever the choice, you will have the opportunity on your visit to Portugal to enjoy breath-taking landscapes while following the flight of birds across an almost always blue sky. For roosting place you can choose accommodation in a Tourism in the Country establishment, or a good hotel, and appreciate being pampered by the famous Portuguese hospitality.
---