Places to inspire
Find the ideal setting to experience something special.

The scenery, the mild climate and the blue sky make Portugal the perfect place for enjoying the countryside.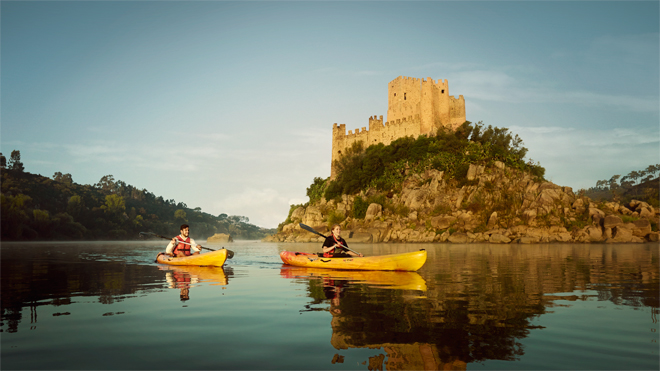 If you wish to be more active, you can take part in outdoor activities such as canoeing, canyoning and cycling, or, if you prefer something a little more contemplative, there's bird watching , whale and dolphin watching or walks along one of the routes and trails to be found all over the country.

There are many different types of landscape, but the setting of Almourol Castle in the middle of the River Tagus is certainly one of the most inspiring. Castles and old palaces, farms and manor houses are generally very popular, both for those more romantic moments and to discover the country's historical heritage, and the customs and traditions of each place. And there are landscapes and monuments in Portugal that are World Heritage Sites, which is always a good reason to visit.

Whatever the reason, discover what might inspire you on your next visit to Portugal.
Find out more about
Arte e Cultura | Natureza | Romance
---