Trip with a sea view…
Find the ideal setting to experience something special.

Surfing and travelling are two experiences that go together perfectly. Going from beach to beach, switching between surfing, diving and walking, or simply lying on the beach reading a book until the sun sets in the sea, is the perfect image of a holiday. And that's what you can do throughout the Parque Natural do Sudoeste Alentejano e Costa Vicentina or between Troia and Sagres, the most southwesterly point on the European mainland.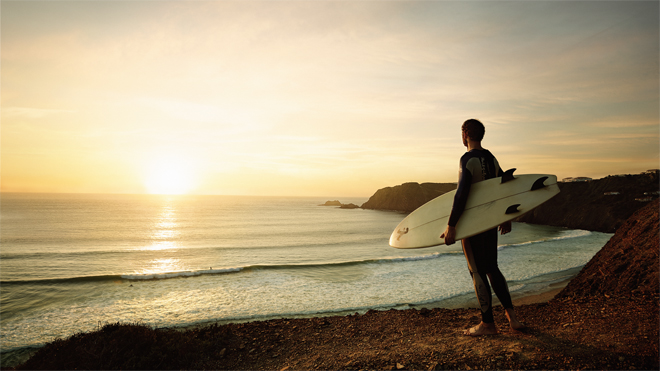 Whether you choose to stay in just one place or opt to travel by car, with your family or friends, doing the trip along the coast is an excellent idea. Along the way, you will find great places to overnight with the sea in view. A real treat!

And don't miss the flavours to be discovered in regional gastronomy. Along the coast, it is of course fresh fish and shellfish that take pride of place, which taste even better when accompanied by a good Alentejo or Algarve wine.
More on
---