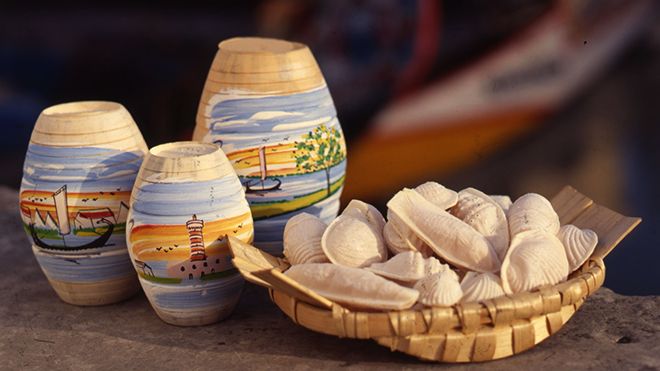 Ovos Moles de Aveiro
---
---
---

Wine tourism
Portugal is a country of strong wine tradition, and the excellent quality of its wines is recognised across the world, with numerous awards and distinctions won in international competitions.
---

Taste Portugal
The food in Portugal is a closely guarded secret.
---

Olive tourism
With a fruity, slightly thick aroma, golden or greenish yellow in colour, bitter, spicy or sweeter, mild or intense.
---

Mediterranean Diet
The Mediterranean Diet, classified as World Heritage by UNESCO, is part of the identity of the Portuguese gastronomy.Its basis is plants, including vegetables, fruit, good quality bread and largel
---